Shopify and Amazon are two of the biggest online retailers that are handling the marketing game. They are both top dogs in the E-commerce market. As a regular shopper, you might have already come across these services. On the other hand, people who are selling might be facing a dilemma while choosing between the two. They are both great platforms with unique features and perks to offer. Amazon is the biggest online retailer worldwide, while Shopify powers over 600,000 online businesses.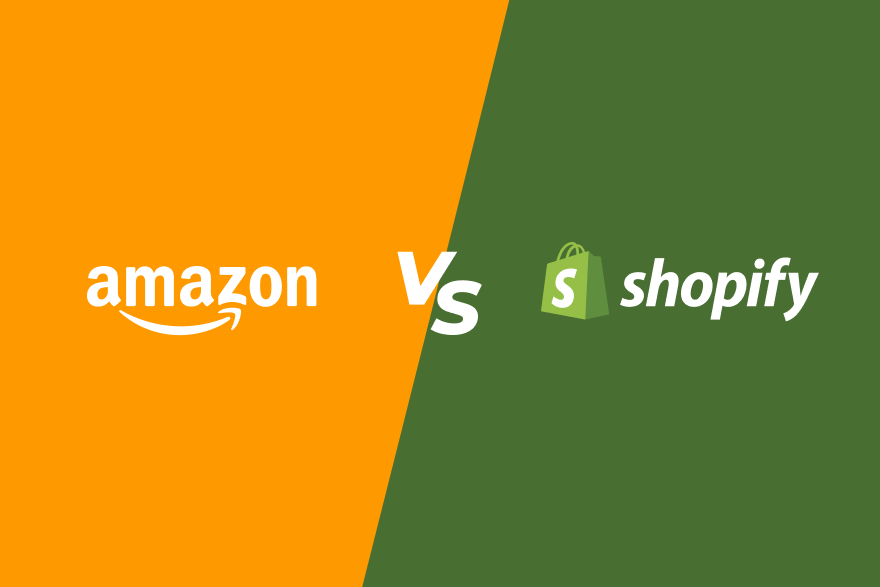 They are unique in many ways, and today we hope to settle the Shopify vs. Amazon debate. Let's find out where you should set up a shop for your online business.
Shopify vs. Amazon – Basic Differences
We need to have a few set ground rules which can help us differentiate between the two platforms. There are various factors to check before deciding which one to choose. We recommend that you try out the options available and see for yourself for the most accuracy. In this guide, we are covering the following most relevant factors.
Ease of use online

Flexibility with the products

Promotional tools

Payment options as a seller

Customer and seller support

Processing fees
Are Shopify and Amazon Different?
Shopify is an online platform that helps users to build an online business. It is an all-in-one E-commerce platform that gives individuals and small businesses the chance to sell their products and services online. They give you the ability to create an independent online business.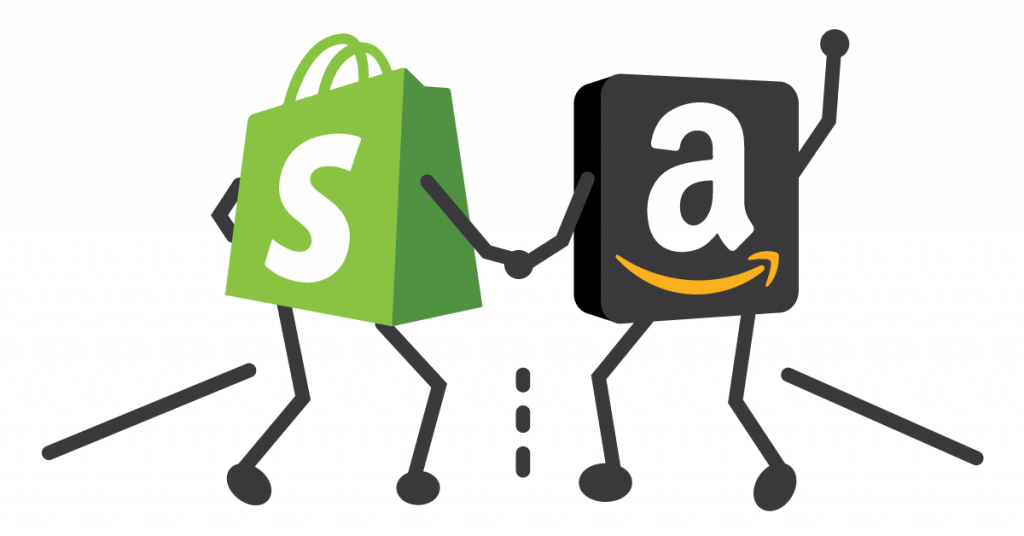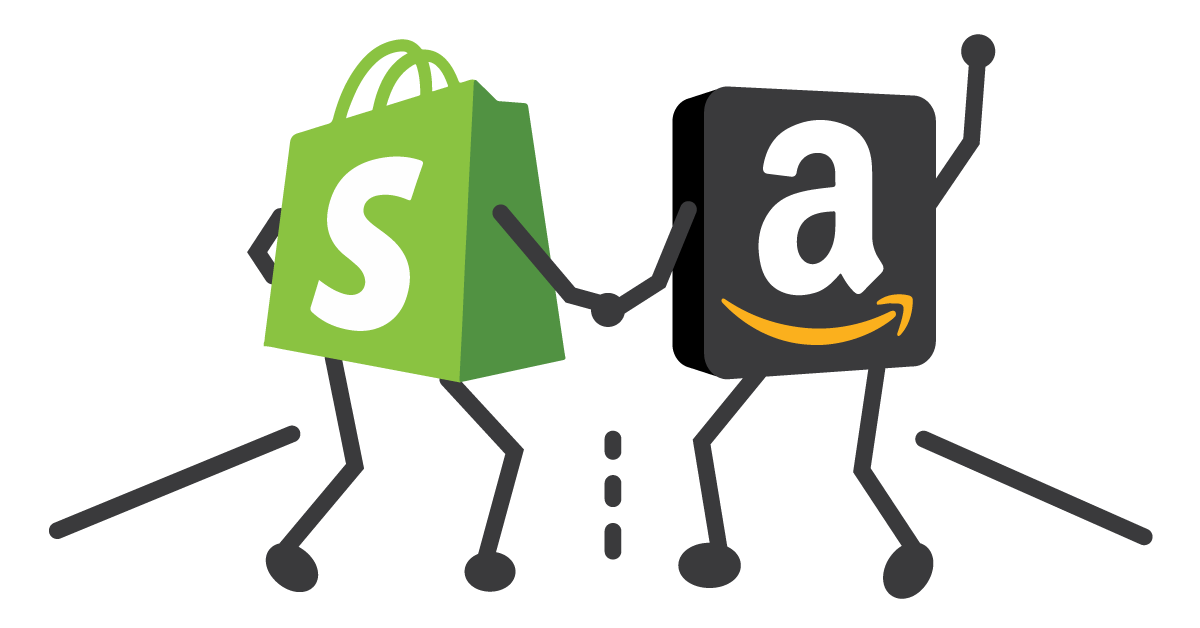 Amazon, on the other hand, offers businesses a place to sell their products and takes a commission. Their site acts as a referrer to millions of people online. They don't give you any identity or brand creativity freedom. When you use Amazon, it ends up becoming their product.
Shopify Vs Amazon: Pros & Cons
Finding out the pros and cons of using the two platforms will help you make a better decision. Let's take a look at how you can weigh in the options available.
Shopify: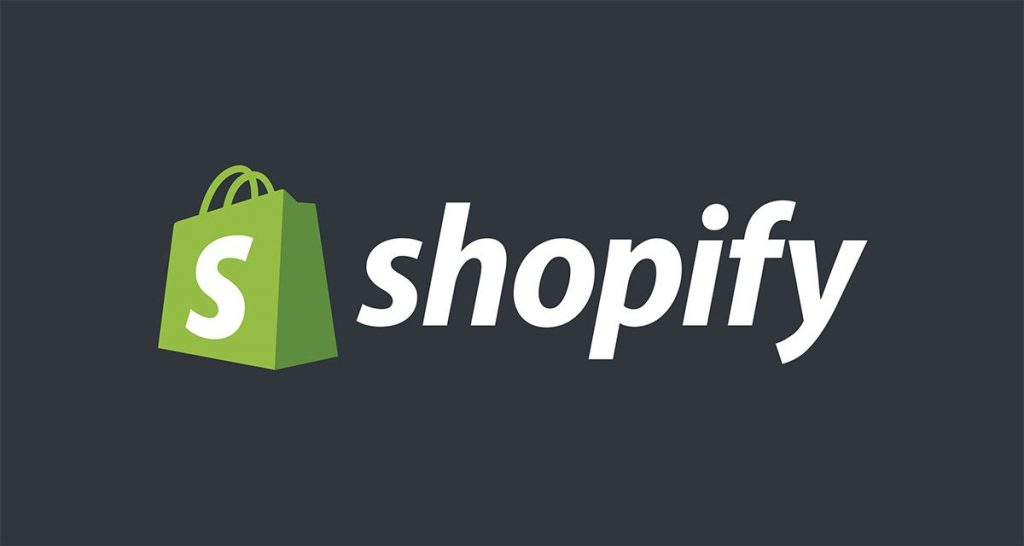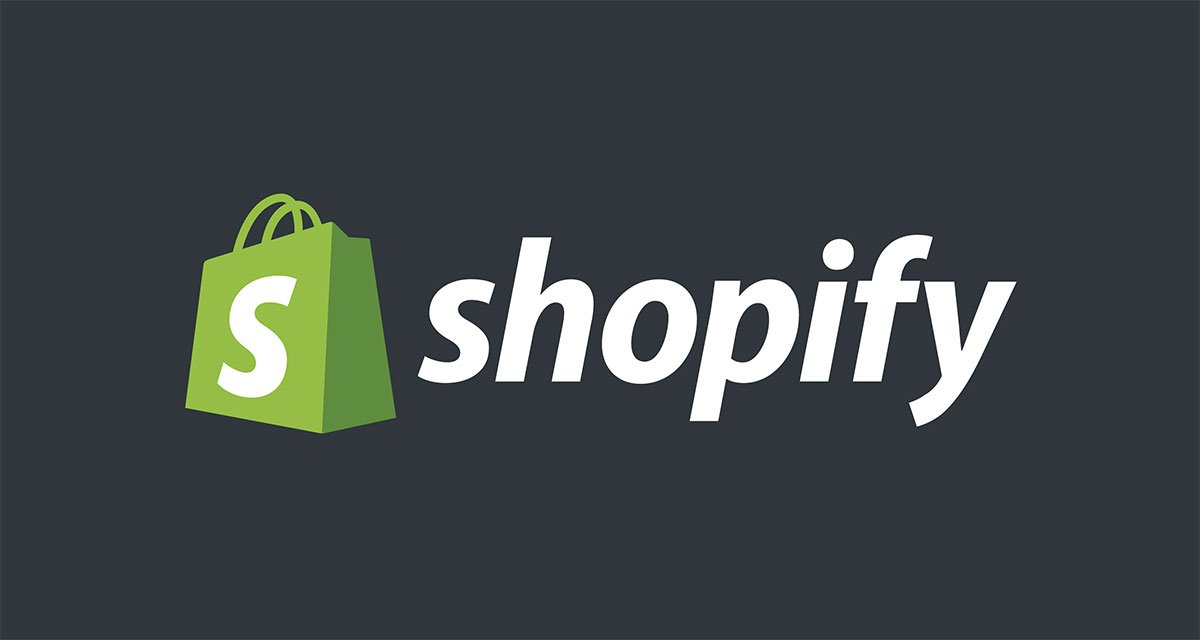 Pros –
1. Multiple Ecommerce tools
Shopify is an independent platform and supports you with a lot of E-commerce tools. These help build your online brand. Users can expect an increase in sales with these services. We recommend you try the platform to understand its features. Promotions become easy when the Ecommerce services are efficiently executable.
2. Online Presence
A new business needs to develop its online presence. Through a service like Shopify, it is simple to create the brand value of your business. Customers can make purchases, leave reviews, and expect value delivery.
Cons –
1. Subscription model
Shopify makes use of a monthly subscription model for its users.

It is a new system in the current E-commerce business models.

Many people prefer giving out a percentage of their sales.
2. Extra costs
Users need to pay extra if they are looking for more features. Certain tools are available only when you purchase them from the app store.
3. No marketing support
As a new online business owner, it is crucial to market your products heavily. Shopify is not going to help you at all in this field. Users have to be completely responsible for their online presence.
Amazon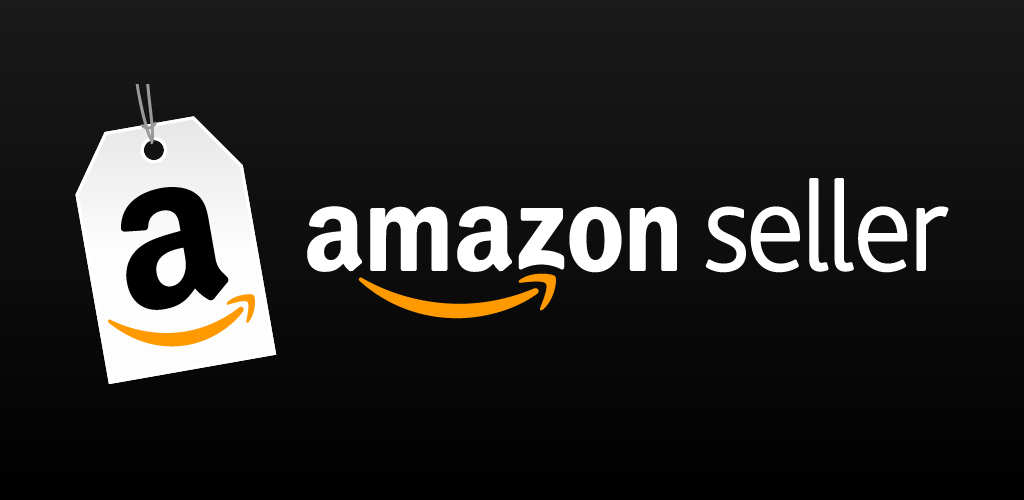 Pros –
1. Huge traffic
Amazon has huge traffic and gets millions of visits every day. Your brand and product can get extra online exposure through this feature.
2. Global website
Amazon is popular all over the world. They are the most recognizable chain of online stores on the internet. You can sell products to a global audience depending on the supply chain.
3. Services
Their platform offers sellers extra features like inventory management, packing, and shipping logistics. It reduces costs, brings efficiency, and increases customer satisfaction.
Cons –
1. Largest marketplace
It is the largest marketplace, but it also means they have the largest number of online sellers. You are dealing with a heavy saturation of product manufacturers in many fields. The competition is unhealthy and high in most regions.
2. Creating a brand
As an Amazon seller, it is quite difficult to create your brand online. Buyers on the platform don't notice the people or manufacturers who are selling the product. To the average Joe, Amazon is the seller and manufacturer.
Key features of Amazon and Shopify
Doesn't matter whether you choose Shopify or Amazon; both platforms are excellent for selling goods and making a profit. However, when choosing the best eCommerce platform to sell your products, you need to consider the features and ease of set-up.
So, let's talk about the features of Amazon first before making any decision.
Amazon Features at A Glance
Amazon is a popular eCommerce platform where you can sell your goods and make a profit. However, to sell products, you need to create an account. The major features offered by this platform are as follows: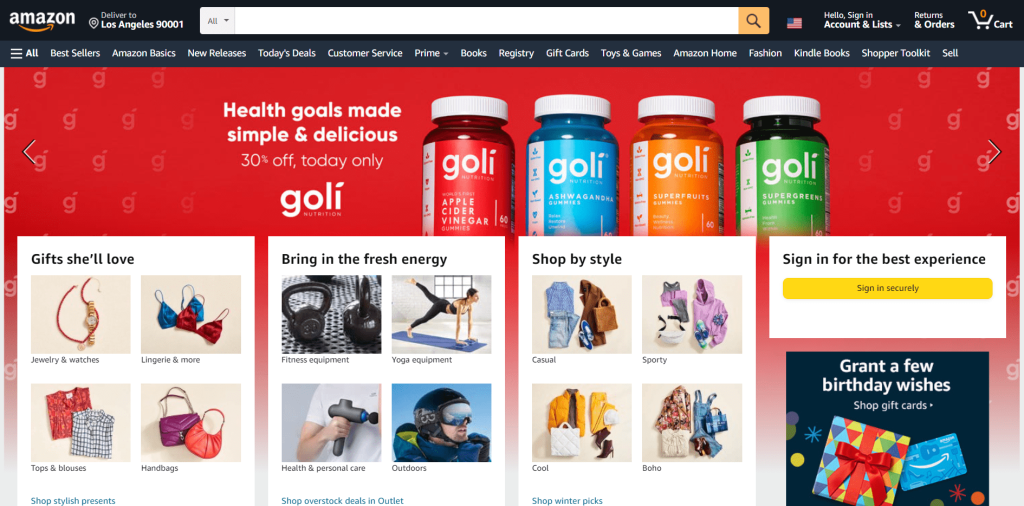 FBA allows the sellers to start their business on Amazon and accomplish the goals.
Product Images and Graphics Support
For better clarity, Amazon supports the images and visual concept. This helps the sellers upload the videos and images of their products to decide a better way.
Amazon also provides shipping services and shipping calculations.
Better Business and Pricing Models
Amazon offers quantity discounts and better business pricing models to the sellers. It suits the need of beginners to advanced sellers.
This helps the sellers to stay away from manual invoicing and calculations.
Account creating process and product selling are pretty easy on this platform.
Amazon is a vast platform that offers better customer reach and allows you to sell products to profit. However, the only downside is Amazon doesn't offer many page customization features. Aside from this, you can have better security features that let you access the platform freely.
Amazon provides multiple payment options so that sellers and buyers do not feel hassles in transactions.
You can enjoy the warehouse facility to stock your products.
Shopify Key Features
Shopify, like Amazon, also provides incredible features that assist you in starting your Shopify business. It keeps it separate from Amazon because it provides better customization features and gives you access to the add-ons for better reach to the customers.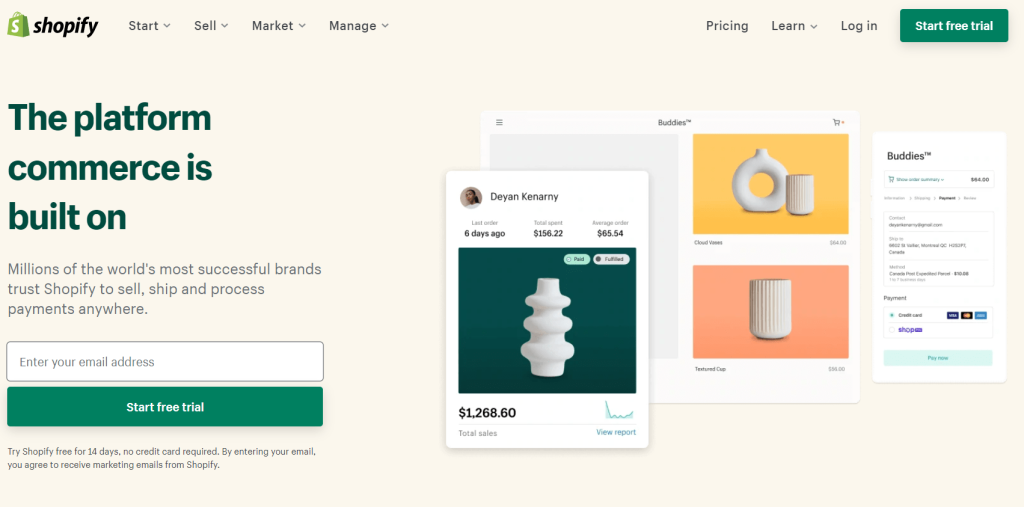 In addition to this, the features are as follows:
Shopify gives you access to premium themes to impress your product page.
It provides you with customer profiles and account management to reach them directly.
Shopify, like Amazon, offers multiple payment support for making payments easily.
SEO and Campaign Facility
The biggest thing about Shopify is optimizing your page and improving the functionality. Moreover, you get better marketing and campaign features that help to target the audience impressively.
Shopify also provides inventory management and order management facilities. This means sellers don't need to worry about stock maintenance.
Dropshipping and Fulfilment
This also provides you dropshipping and fulfillment facility.
Automatic Tax Calculation
With this feature, you can stay away from the hassles of calculating the tax and other transactions.
These features allow you to change the themes and customize the product view easily.
Product Reviews and Testimonials
Shopify's plus point is that it helps to manage the product reviews and testimonials, which play a significant role in improving sales.
Shopify Vs Amazon: Factors
Here are the factors which help us know the difference between Shopify and Amazon. Let's take a look at these to conclude your online selling destination.
1. Ease of use online
An online seller has a lot of things to worry about when it comes to their products. A platform that can help ease the stress is going to be the best option for you.
Shopify offers customers a sleek user interface. Creating product listings and working on marketing strategies can be done in minutes. There are various tabs to keep all the necessary data in an orderly manner. It helps you to focus on value delivery.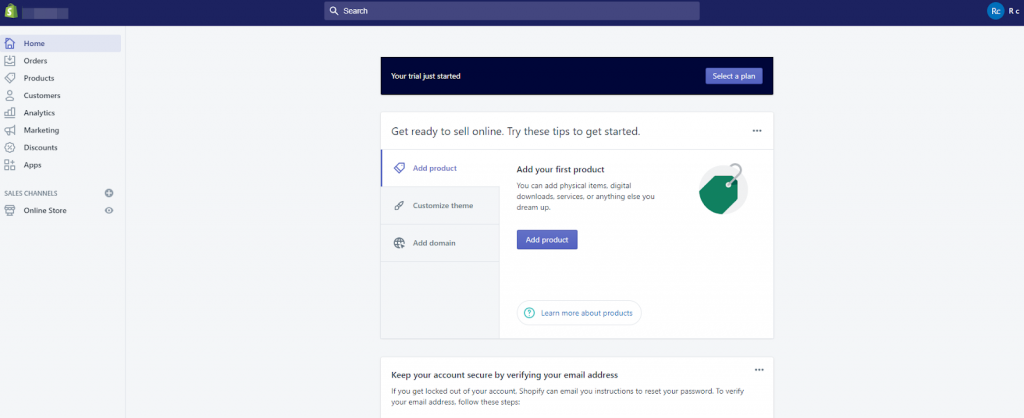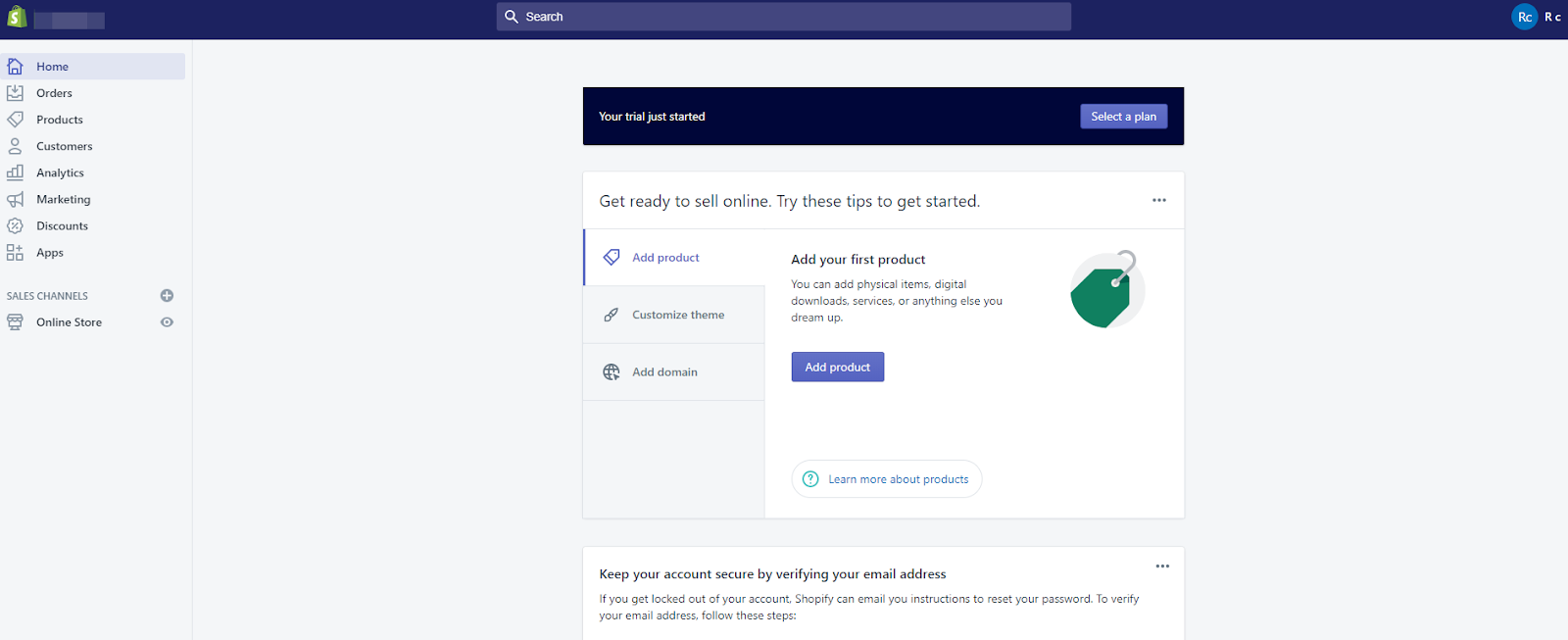 Amazon, on the other hand, has an intuitive platform for sellers. Users can create an account and then make unique listings. They offer users with FBA or fulfillment by Amazon features to their sellers. It helps reduce the task of shipping and packaging.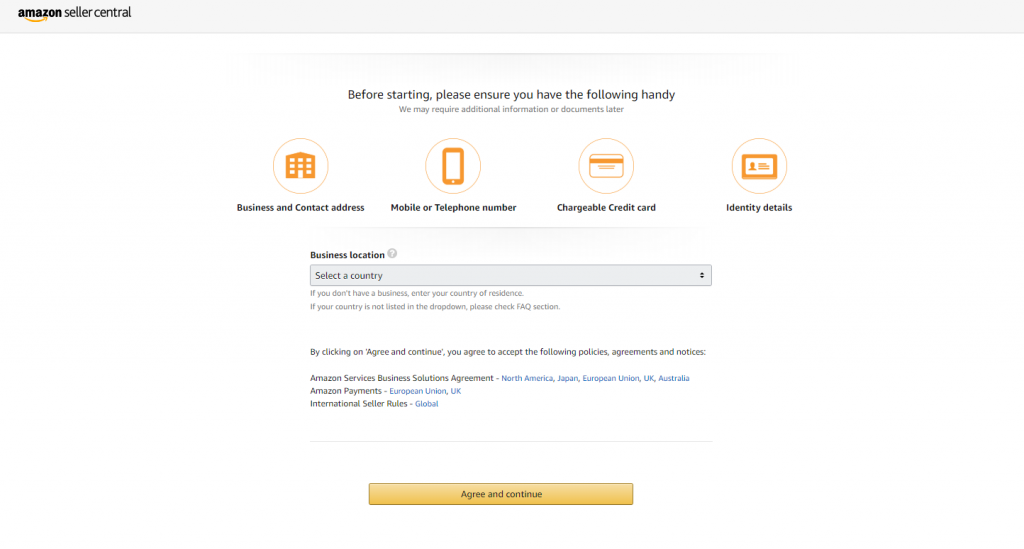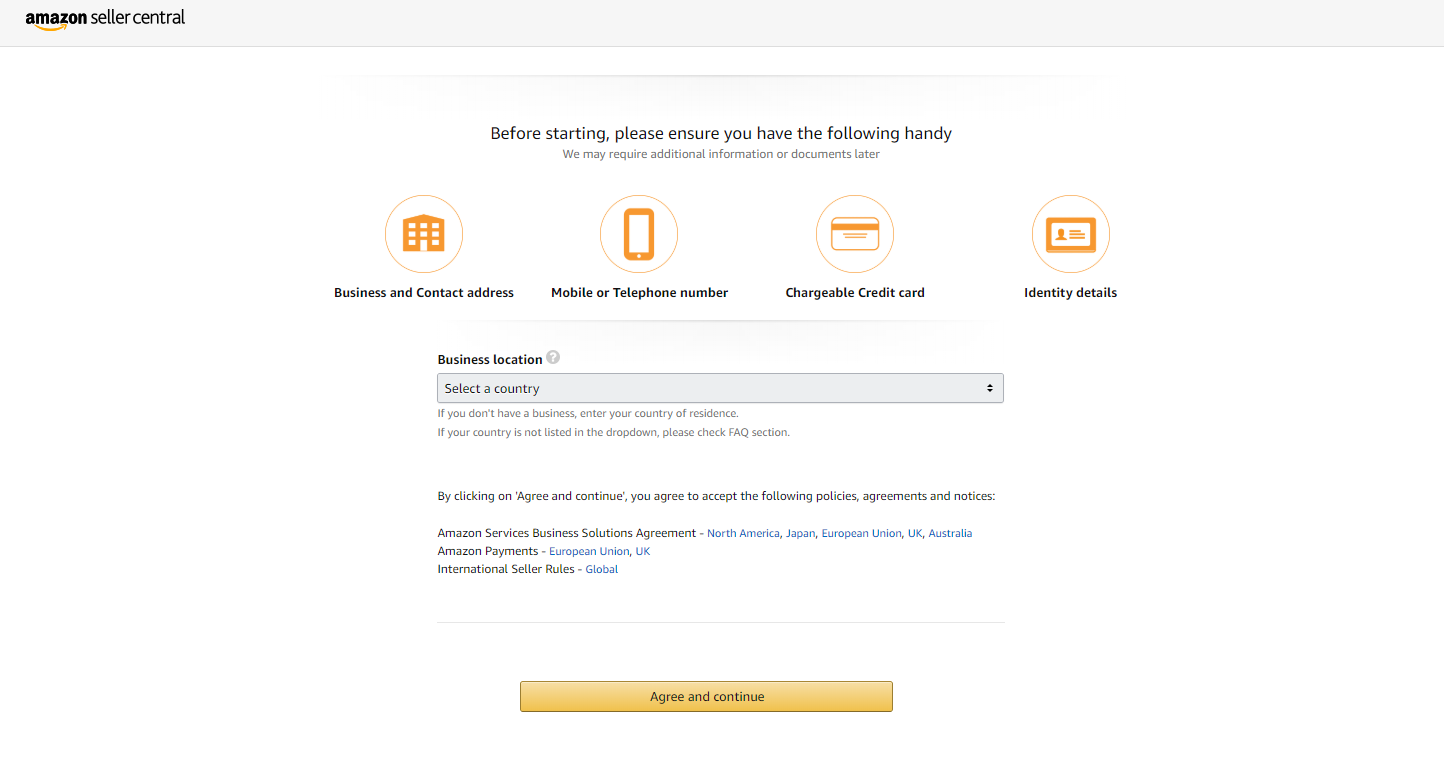 Overall they are both unique and easy-to-use platforms.
2. Flexibility with products
Shopify is a platform that lets you sell anything. It is, however, a great idea to build a brand online with their service. Once the brand is up and running, users can promote and market anything that resonates with their online store.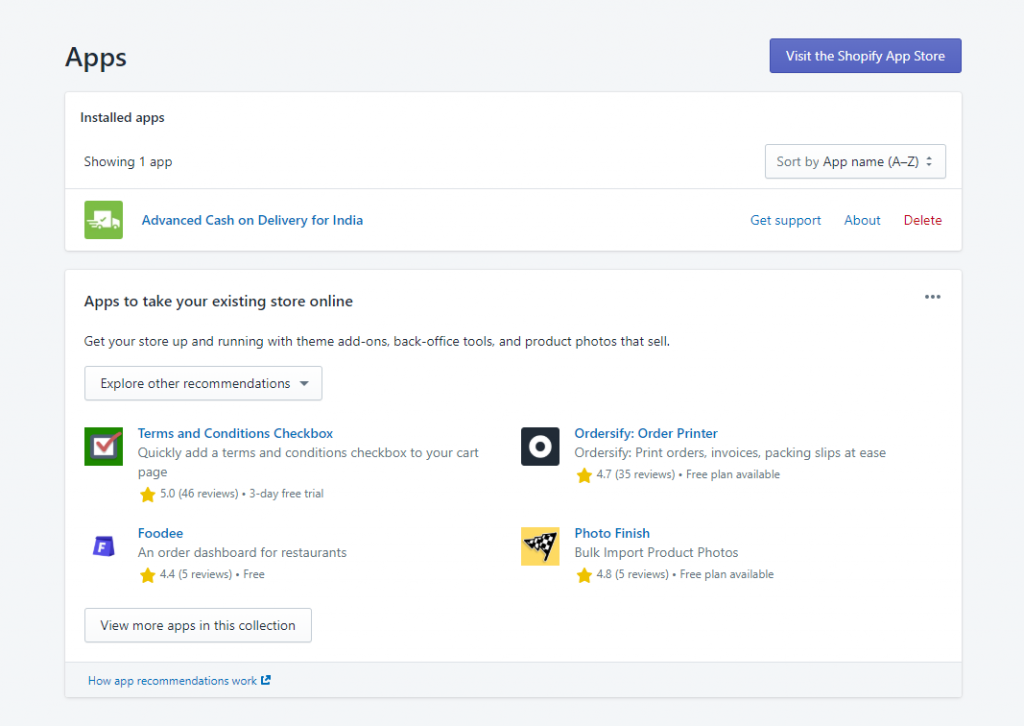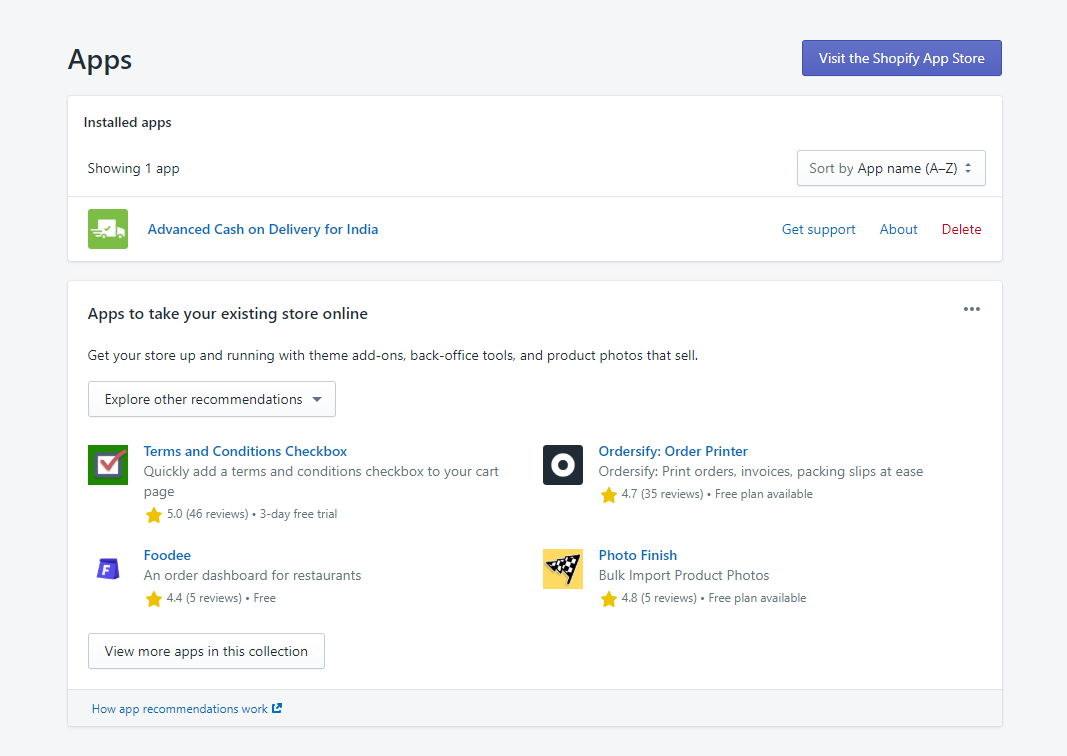 Amazon offers you the freedom to sell everything. There is no brand limitation on the platform. You can sell a product that gives you high margins. The majority of sellers on the website have hundreds of unique listings.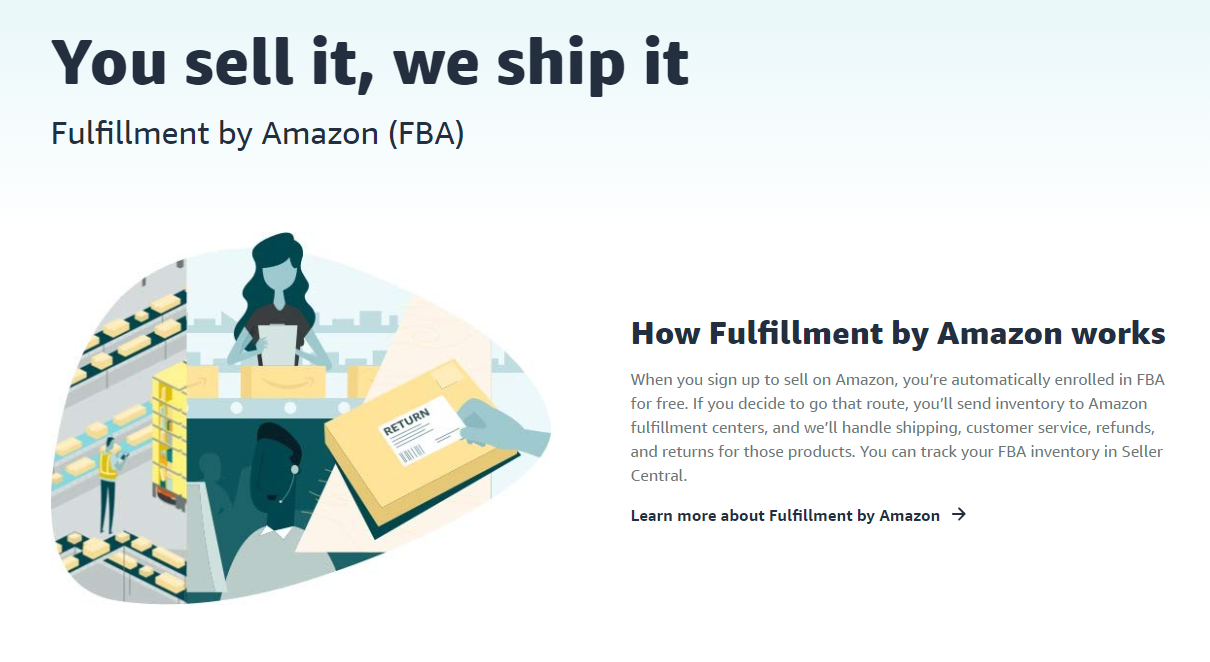 3. Promotional tools
The Shopify store helps you to get the online presence your products deserve. Their app store is full of marketing and promotional tools. Users can boost their sales with the help of such services. It is a great idea to invest in Shopify for working on advocacy.
Amazon doesn't offer its customers any built-in promotional tools. There are external research services that help you get recognition on the platform. You have to invest further to get more results.
4. Payment options
Both the websites offer users secure payment gateways on their platforms. It is a great way to collect money online for your sales. Amazon and Shopify excel in managing the cash inflow and outflow for their sellers. They accept services like Visa, MasterCard, Paypal, and many more options.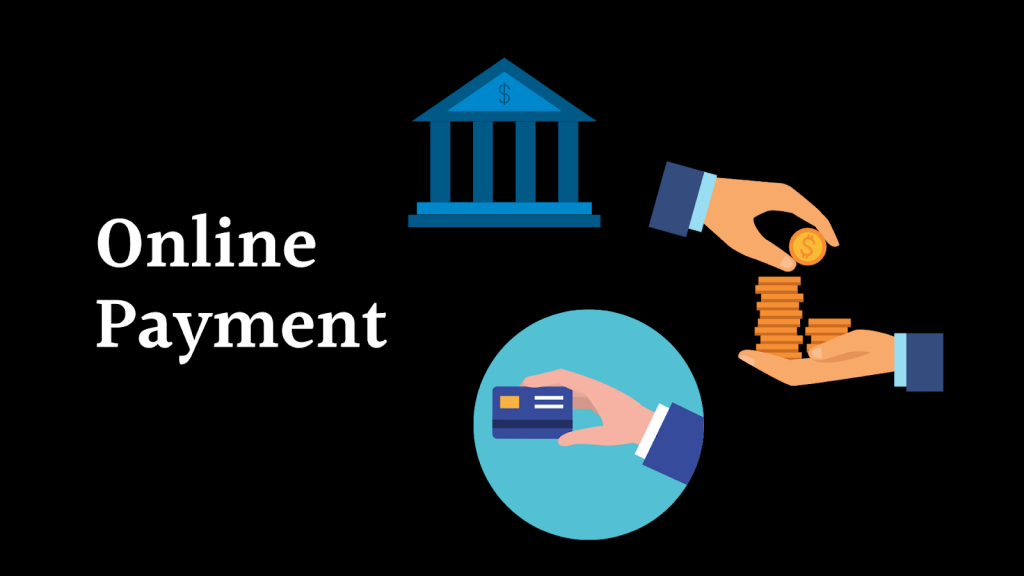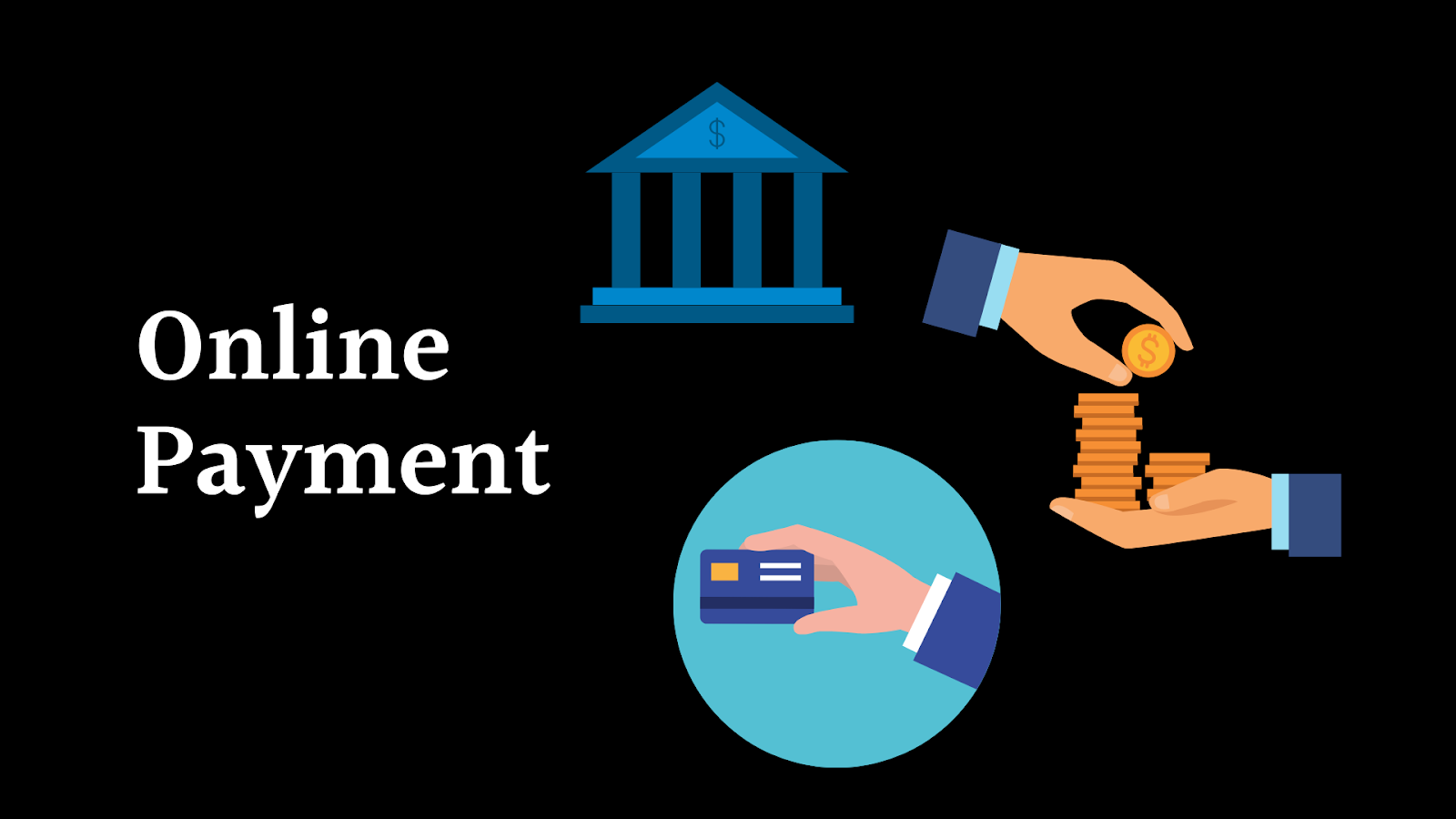 5. Customer support
As the sellers on their platforms, you become the direct customer. Shopify plays a big role in ensuring their users are comfortable. The customer support team is available 24/7 and offers live chat features. Users also get access to video and written tutorials. Overall the platform is heavily accessible all around the world. Amazon, on the other hand, is not so easily understandable and offers little customer support.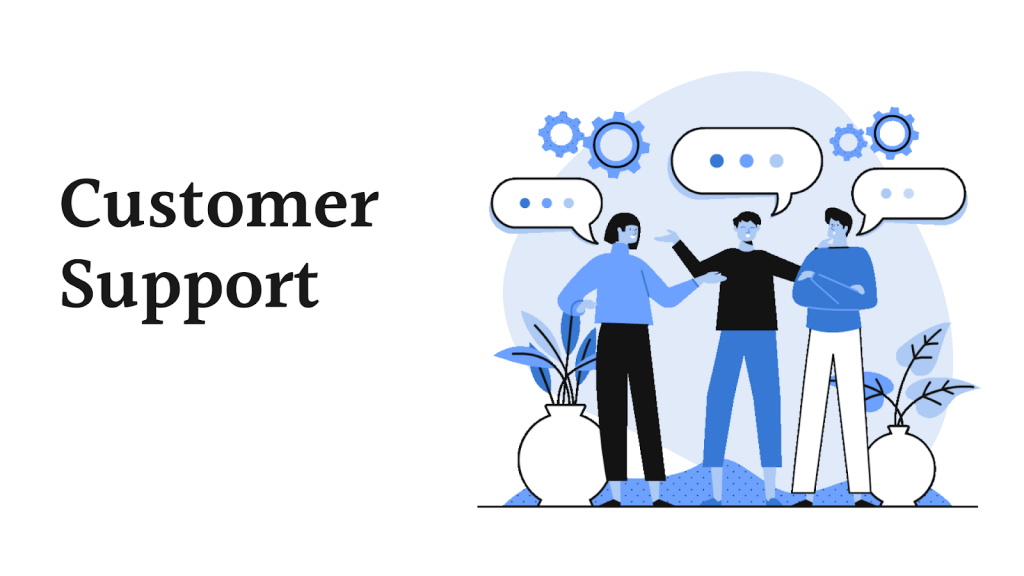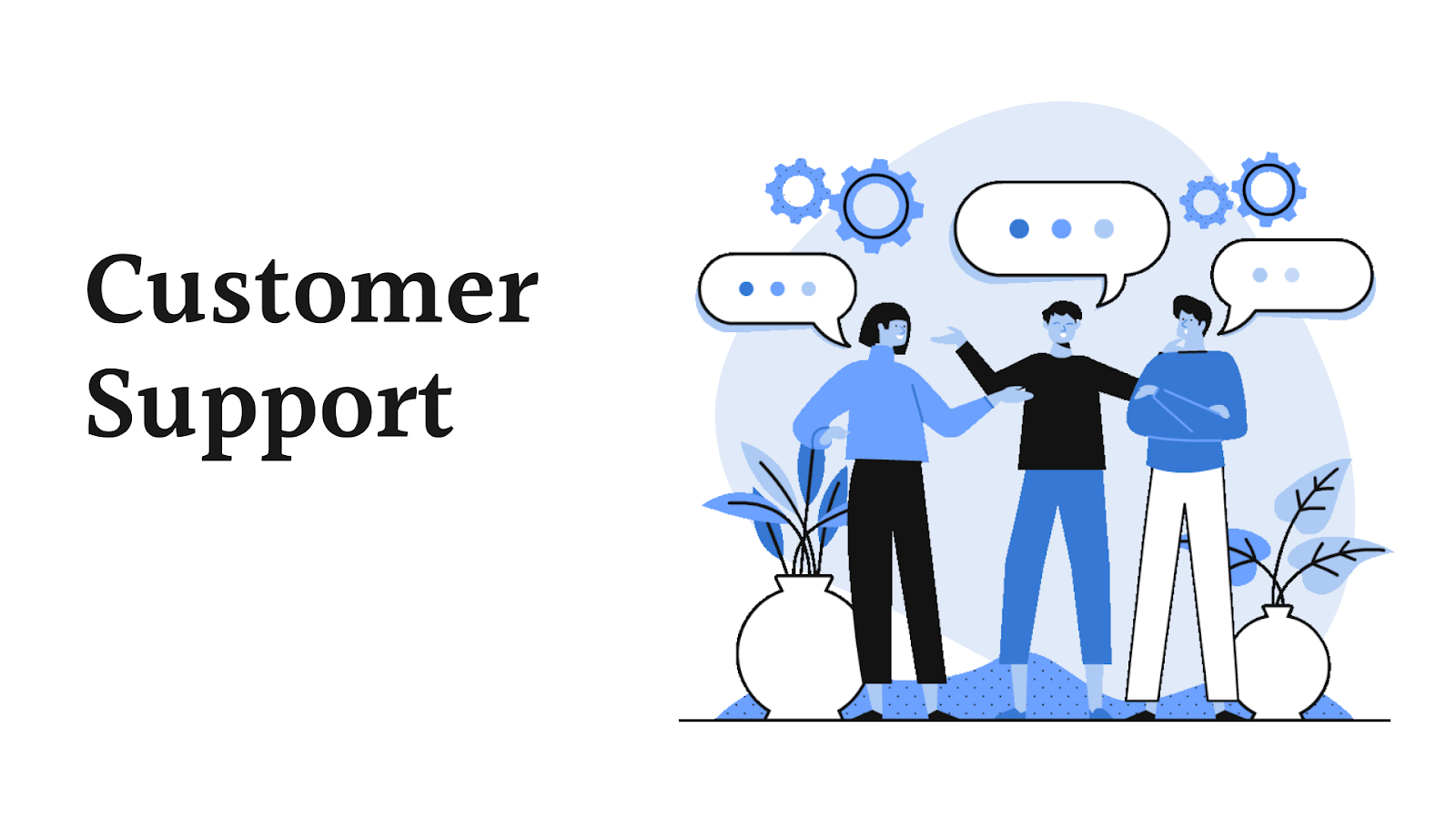 6. Processing fees
As a seller on both platforms, you have to pay a certain amount of processing fees. Users who utilize the Amazon FBA program have to spend on inventory management and storage costs. It ranges anywhere from $2.41 to $100+ per fulfillment. The cubic foot cost of storage is $0.69 to $1.32, depending on the region. Amazon also has to pay affiliates for sales.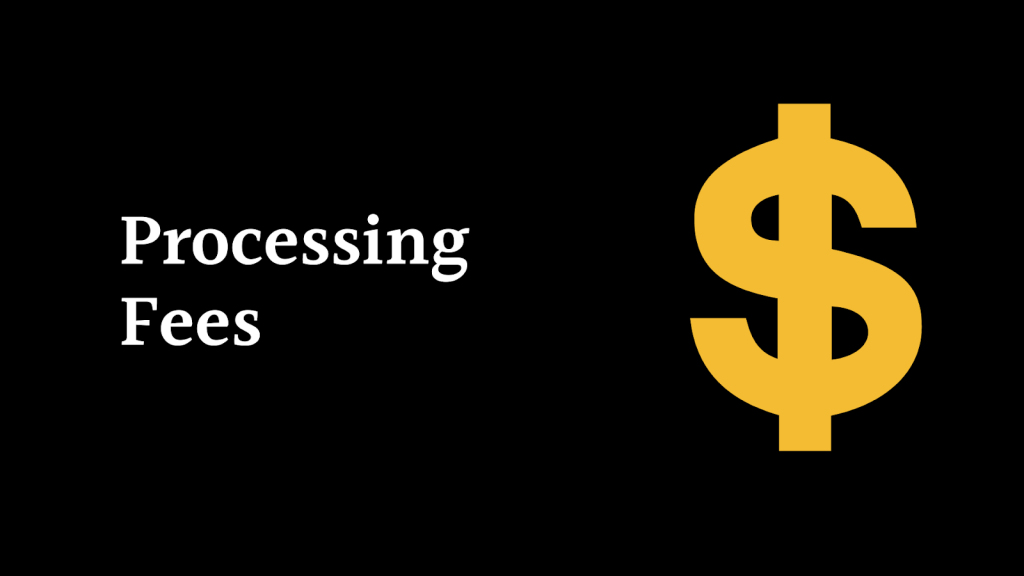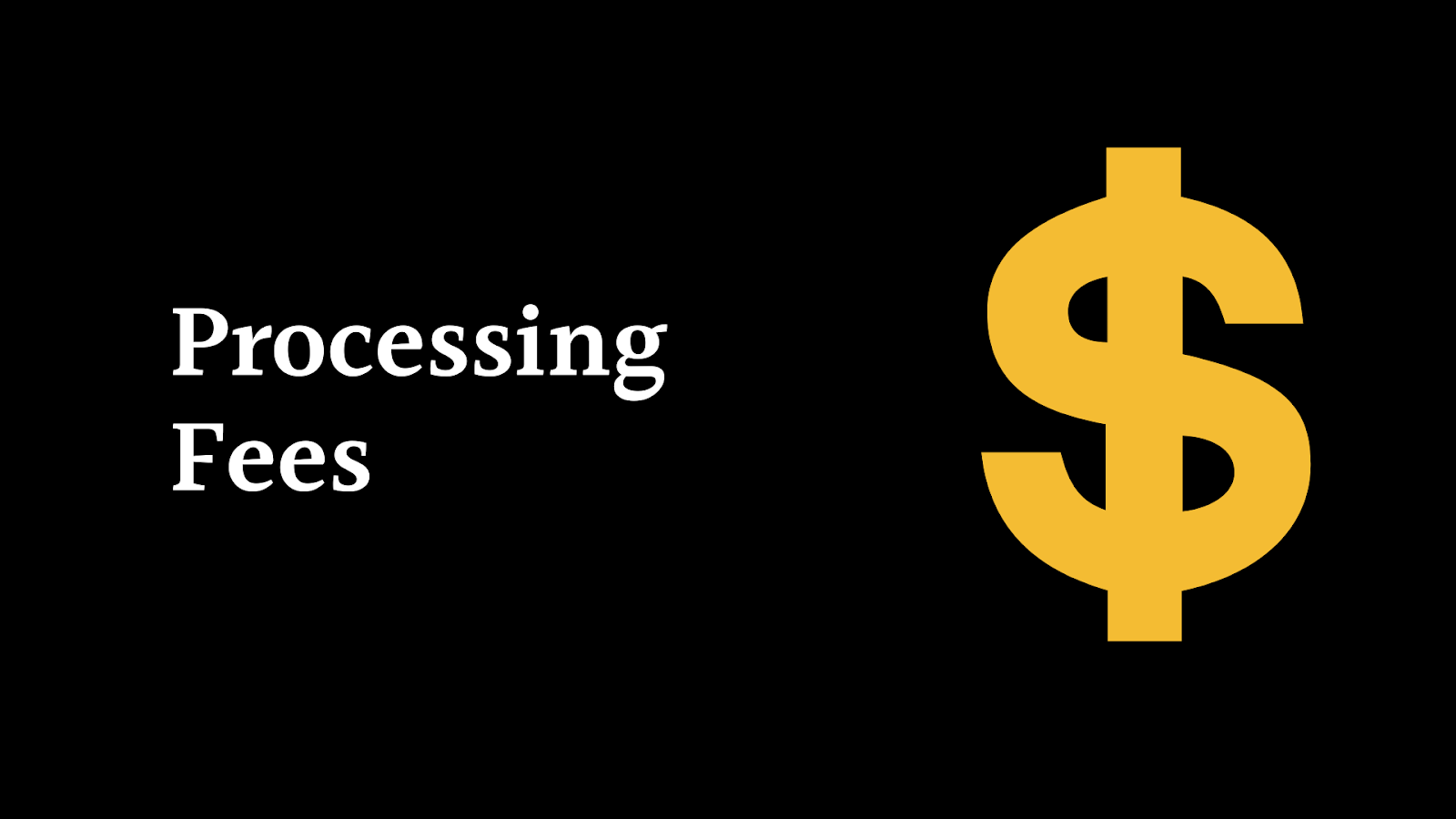 Shopify, on the other hand, has different charges. They will charge you a monthly subscription for their plans. Users also need to pay a payment processing fee for online card payments. It is usually 2.9% + 30 cents for all users. The payment processing fee is true for Amazon sales as well.
Amazon Vs. Shopify-Pricing Plans
Before sellers start selling their products on any eCommerce platform, they need to choose the pricing plans. So, let me know about the pricing plans of both these platforms.
Amazon Pricing Plan
Amazon provides two different pricing plans for two kinds of sellers, which are as follows: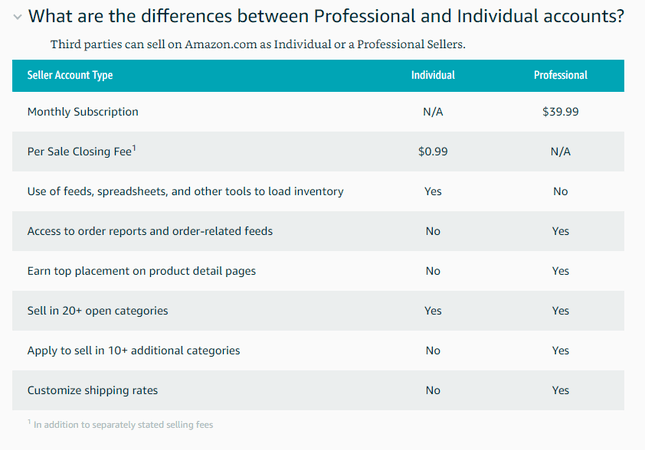 Individual Sellers Pricing Plan
If you're a new seller, start with the individual seller plan. This plan doesn't cost you anything; instead, you need to pay $0.99 per item you sold on Amazon. Moreover, the sellers don't need to choose expensive premium plans to run their accounts. Add the products and start selling on Amazon.
Professional Sellers Pricing Plan
If you are a professional seller, invest in the premium plan, which is too affordable. Sellers can pay only $39.99 per month. In this plan, sellers can complete access to the tools like API integration, advertisement tools, and many more.
Additional Fee Charges
Sellers also need to pay 2% additional referral fees on their products.
Shopify Pricing Plans
Like Amazon, Shopify also provides three distinctive pricing plans to the sellers. The starting plan is available at $29 per month. The Shopify plan is available at $79 per month, and the advanced Shopify plan is available at $299 per month.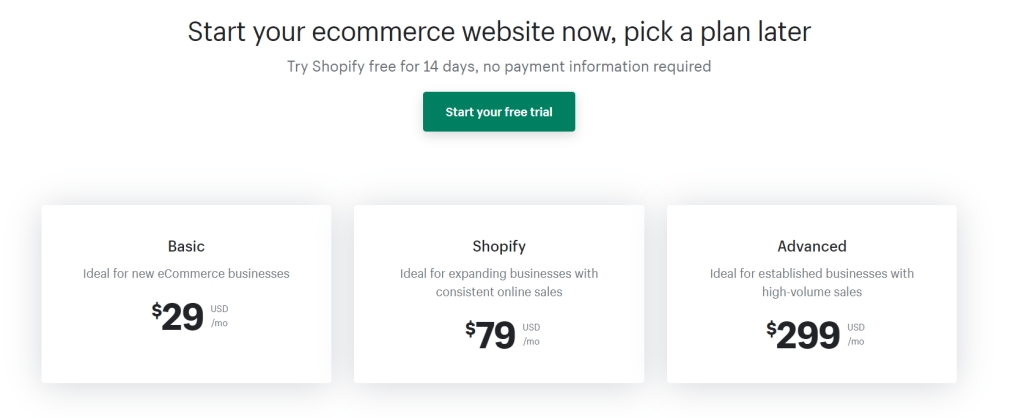 The best thing about choosing the premium plan of Shopify is you get 14 days of free trial services. So, you can try any of the premium plans worry-free. Shopify premium plans provide several features, including USPS shipping labels, fraud analysis, multichannel selling, additional locations, and staff accounts.
Payment Options for Amazon and Shopify
Payment options/gateways are the biggest concern for the sellers. The transaction fee rises exponentially, so it would be great to consider the payment options.
Let's start with Amazon. This platform supports multiple payment gateways such as debit cards, accept credit, Amazon Pay, and others. However, Amazon doesn't support the PayPal account yet. But the professional sellers have to pay a monthly subscription fee which may vary.
The average fee ranges from $2.41 to $137.32 per unit. In addition to this, if sellers use the Amazon warehouses, then sellers need to pay storage charges ranging from $0.69 to $2.40 per foot. The charges are according to the size and the volume of the products.
Let's now talk about the Shopify payment options. This platform supports different payment options, including credit cards, debit cards, visa cards, and Amazon Pay. The best thing about this is it also allows you to make payments through PayPal.
However, sellers need to pay processing fees which may depend on the premium plan you select. The processing fees may vary between 2.4% to 2.9% and additional 30 cents on the transactions made by the sellers.
Using Amazon with Shopify
Amazon and Shopify are the two biggest eCommerce platforms for sellers and shoppers. Sellers often get confused while choosing between these platforms. They both provide incredible services and allow sellers to sell their products and make incomes.
How about using Amazon with Shopify to leverage both platforms? You might be surprised to know this, but yes, sellers can integrate both platforms and combine Shopify stores with Amazon. This means you can build your eCommerce store on one platform and promote it on the world's biggest marketplace.
You can sync your inventory list and product links from Shopify to Amazon directly. Moreover, you can also create your own Amazon FBA seller account to the Shopify account and improve your product exposure to gain more profit.
Shopify Vs Amazon: The winner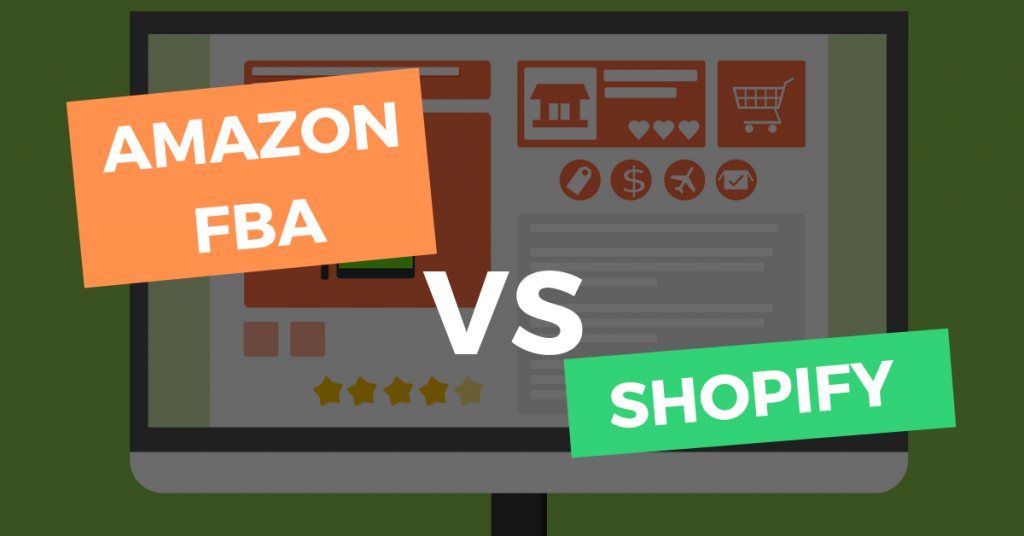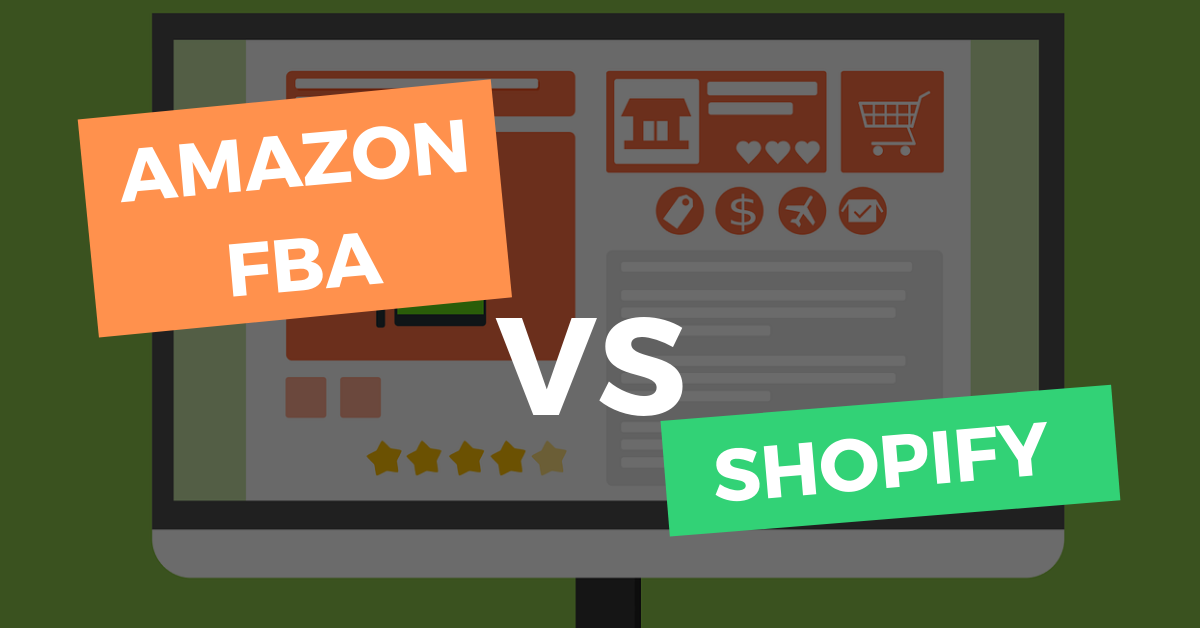 These two platforms are the only options available to online sellers. Individual online stores are losing their market share to the giants. It is a good idea to switch sides to either of these seller platforms today. We recommend Amazon to our readers because of its huge user base. There is always the chance to do your regular research and make smart investments. You can earn huge profits with a little hard work on the internet.
Conclusion:
The Shopify vs. Amazon debate has been troubling our readers for a long time. In this guide, we have uncovered all the hidden data which can help you make a decision. We hope it is now easy to start your online business.