Are you looking for a way to expand your business by selling Alibaba products on Amazon? This guide will provide you with step-by-step instructions on how to get started with Amazon and sell Alibaba products to a wider audience.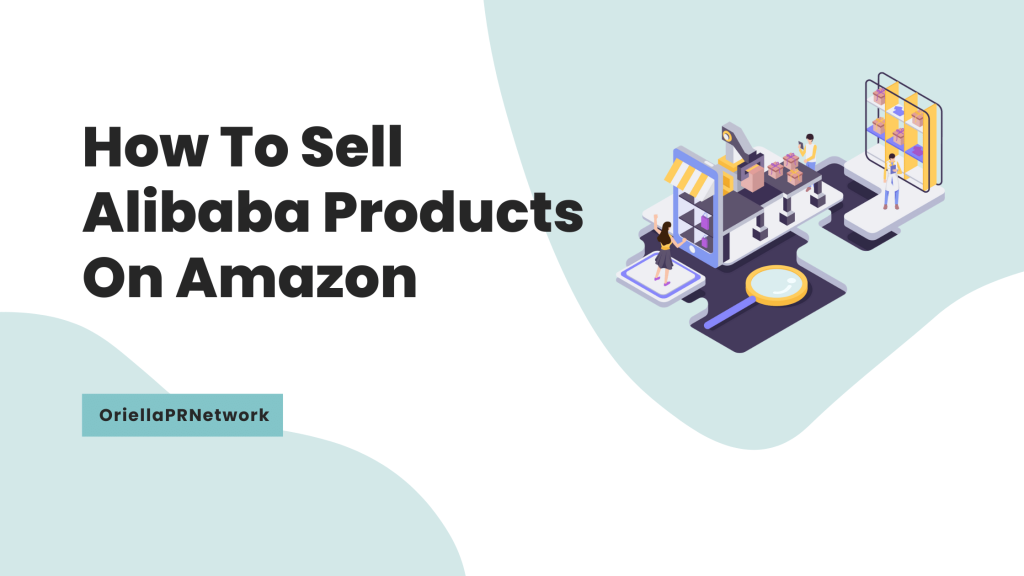 Alibaba has become a popular product-sourcing e-commerce platform for sellers. Mainly because of the diversity of products and low prices.
However, it is essential to know which supplier there is genuine or fraudulent before you place the order for your Amazon store. Otherwise, you might end up having a massive financial crisis. 
If you are an online seller wondering how to sell Alibaba products on Amazon, we have outlined several aspects and tips to begin your journey from Alibaba to Amazon successfully. 
So without wasting any time, let us jump to the article!
How does Alibaba Work?
Alibaba is an excellent e-commerce platform for Amazon sellers as you can source products at low prices and generate high profits on the Amazon store. The Chinese e-commerce platform brings you the least expensive products from the Chinese and worldwide markets. 
Moreover, you can find thousands of suppliers for a single product with different varieties, quality, and prices. After comparing them, you can choose the best option that suits your Amazon store requirement and budget. 
Most sellers often have excellent business ideas; however, they cannot channel them without finding prospering product sourcing. Finding the best quality products at a cheap rate is vital to growing your business on Amazon, and Alibaba is the perfect way to make it possible.
With an easy step guide, let us see the process of selling Alibaba products on Amazon. 
How To Sell Alibaba Products On Amazon? (Step-by-Step)
While Alibaba is the ideal e-commerce platform for product sourcing, only a few people can generate high profits. So, let us see how to sell Alibaba Products on Amazon with the help of a step-by-step guide.
1. Conduct Product Research
Conducting proper product research is the first step toward selling Alibaba products on Amazon. To find suppliers or wholesalers to source products from, you must first decide what will your target niche be on Amazon.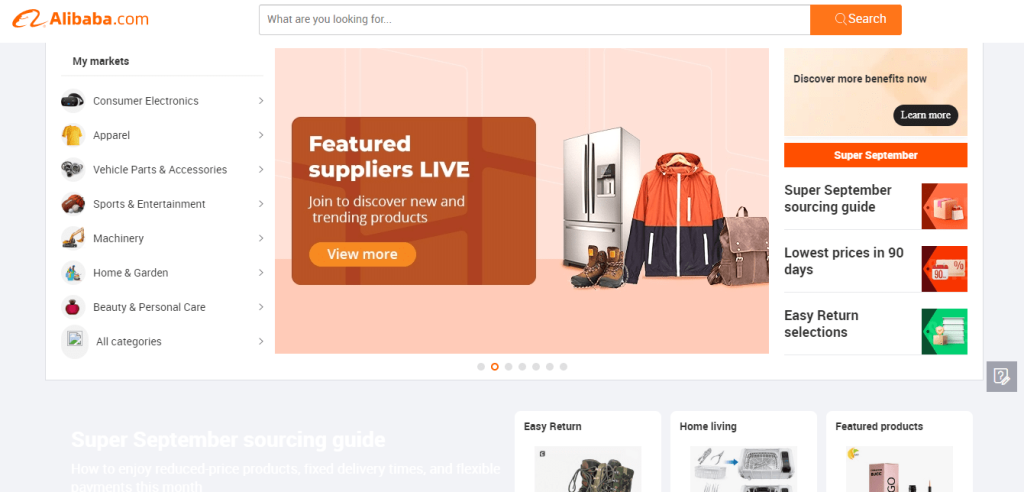 When you begin researching products, you must target niches and commodities that have the potential to generate high profits. Look for products in high demand and, more importantly, must be necessary for people. 
Finding evergreen products that people will never stop buying is the key to running a successful store on Amazon. Look for products you can source at low expenses and sell for high revenues.
2. Start Exploring Alibaba
After determining the products or product niche, you want to sell on your Amazon, head to Alibaba and start exploring. You might also want to set a get for a better understanding and approach suppliers to make your search more accurate and focused.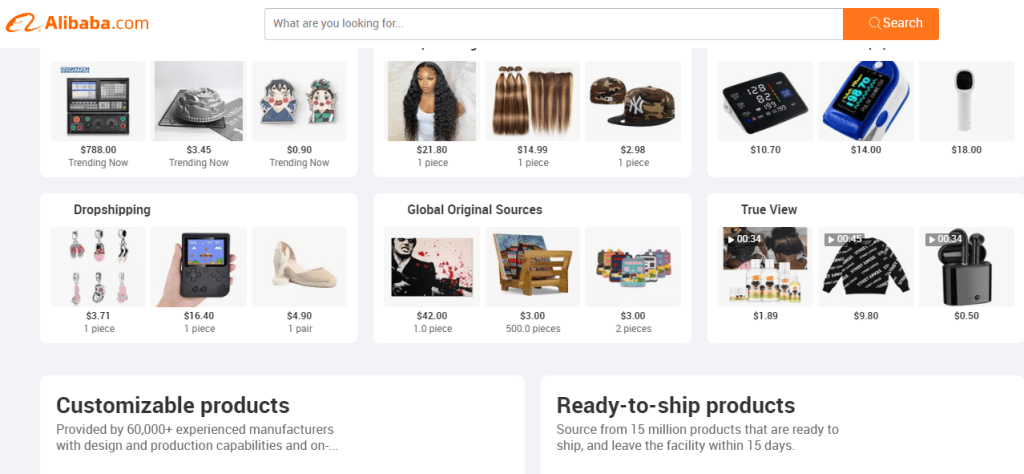 Once you have your product niche and budget, you can filter your search on Alibaba to the seller that fits in your price range to boost the selection process. Many experts and top sellers search for suppliers or manufacturers instead of products. This method best suits someone looking for a proficient manufacturer or supplier. 
3. Right Approach to Finding Suppliers On Alibaba
Here are a few detailed tips and tricks to help you discover the correct way to find suppliers. These strategies have a high success rate for beginners and professional sellers.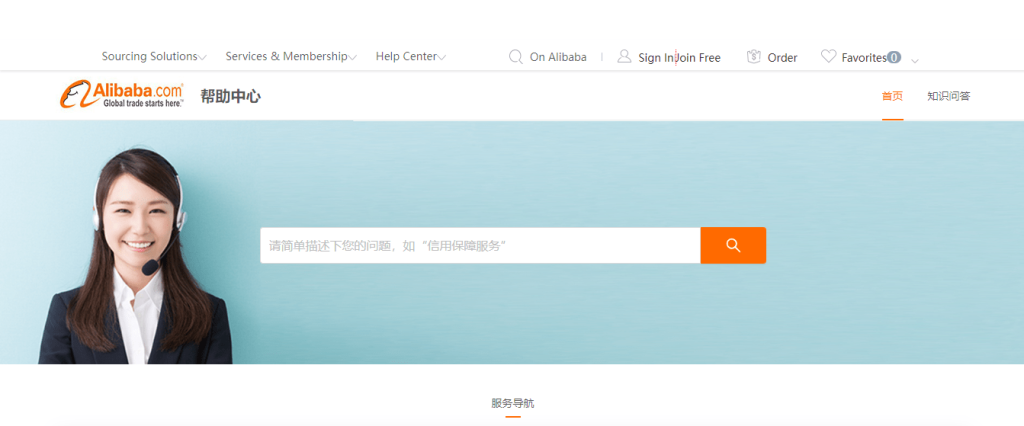 When you enter Alibaba, make sure you create an account with legitimate information; this is a free process. Creating an account with Alibaba helps you better communicate with suppliers and build connections with trusted manufacturers. 

If you are going for a product-oriented approach, hit the search bar and enter the commodities you are looking for. Now Alibaba will lay out all the products and manufacturers for your niche; however, to know in-depth about them, you must click on the desired product. 
To identify a genuine and professional manufacturer or supplier, you must look for certifications, photos, or clips of the manufacturing procedures, how long the wholesaler has been doing business on Alibaba, etc. 
Once you select some suppliers and wholesalers, you can approach them for samples and estimates. Communicate with them via the 'Chat Now section and ask about product quality, material, etc.
After building a connection, ask suppliers to send you samples so you can conduct a quality check. After testing products, you can contact sellers whose products you like to sell on Amazon. 
The next essential step is to negotiate the price of products and determine the minimum order quantity. Dealing with Alibaba suppliers is crucial to selling on Amazon because you do not want to compromise on quality; however, you must also get the best price.
Form a list of all the suitable suppliers and verify their details before making any purchases or payments. Check aspects like sipping authorization, whether they know how Amazon FBA works, and trade insurance. 
Lastly, you can start purchasing by verifying all the required information. While purchasing, sellers ask whether you can directly ship from Alibaba to Amazon; the answer is yes. It is possible to send your order from Alibaba to Amazon warehouses directly. 
4. Payment Methods On Alibaba
Although several payment methods are available on Alibaba, depending on your supplier, you can also choose a way to make a payment outside Alibaba. 
Be aware that there are thousands of fraudulent suppliers on Alibaba, and if you use external payment methods, it will become complicated to hold Dome responsible. 
Moreover, it can be considered a violation of the law if the chosen payment method is not a part of the international transactions category. Anyhow, let us look at the different payment methods offered by Alibaba:
| | |
| --- | --- |
| Mode of Payment  | How does it work? |
| Bank Transfer  | Bank transfer is the fastest payment method. However, it carries severe risk if the entire payment is made before the manufacturing process starts. So it is better to release the amount in installments.  |
| Trade Assurance  | Alibaba trade assurance is the safest payment method to protect buyers from scammers. But you must use a secure payment option on Alibaba instead of an outside source.  |
| Escrow  | Escrow is also now an Alibaba Secure Payment Service. In this method, the payment of the buyer or Amazon seller is on hold until the shipment is ready for delivery and they confirm the receiving of their order.  |
| Paypal  | Paypal is a standard international payment method, and it is used on several platforms because of its secure payments.  |
| Letter of Credit  | This mode of payment is best for buyers with large amounts, generally more than $20,000. |
Steps to Determine the Best Alibaba Products to Sell on Amazon 
Before accelerating to the next step, select the best quality product for your Amazon storefront. Remember that Amazon promotes good quality products and is also a customer-oriented platform. 
So ensure that you choose top-quality products from reliable manufacturers. Here is how you can identify both:
1. Quality Check 
Top-quality products will always reward you with satisfied and happy customers, resulting in favorable reviews and a loyal customer base. Always keep good product quality your top priority if you want to succeed as an Amazon seller. 
Determining the quality of the product is a simple process. When you select one supplier or more, ask them to send you samples of their products. Most sellers on Alibaba are familiar with Amazon FBA and will send you samples for testing. 
After receiving the sample, conduct a quality check. To be more precise, hand some of the pieces to your family and friends for testing and then have an informed conclusion. 
2. Communication Skills 
When you contact a supplier, notice whether they reply timely or it takes them days to revert; if you see frequent delays in replies and long gaps in their communication, they might not be the proper manufacturer or supplier for you. 
Although to some sellers, late responses work, it does not have to be the same for you. Moreover, see if they have adequate and transparent communication skills. Do they understand the inquiry and respond accurately or not when you ask them a query or question? 
You must check these things because your customers might contact them with an issue or query. In such a situation, they must have a sound build system to solve a customer problem, or else you might end up with unsatisfied and furious buyers, which is never good. 
3. Supplier's Experience 
When you head to the supplier's page or store on Alibaba, look for their experience in the business they are doing. See if they have the potential to customize products according to your requirements, are their products certified, and what are the other products n their collection. 
Most of the answers are readily available on the profile of the manufacturer. However, if you still have any doubts, you can always contact them via chat on Alibaba. 
4. Pricing 
One of the vital aspects of finding a supplier or wholesaler from a different country is the price range. According to the difference in economies, product prices, and quality varies in all parts of the world. 
You get to select from a variety of products for a much lesser price than in your own country, which you can sell on Amazon for highly profitable pricing. However, never compromise the quality of products just to reduce pricing and maximize profits. 
While this might work for you initially, as people start purchasing low-quality products, they will realize they are not worth their money. As a result, customers will leave pessimistic reviews on your Amazon, resulting in less or no sales. 
Is Alibaba Safe for Sourcing Products?
After knowing the process and functioning of Alibaba and how to source products, you might be concerned about the safety issues related to the e-commerce platform. Alibaba has grown popular with various sellers, including the ones on Amazon. 
Alibaba is a safe e-commerce platform for sourcing products because it has no middlemen between the Amazon seller and Alibaba supplier or manufacturer. However, despite the best efforts, some fraudsters on Alibaba sell products at a higher rate as they are resellers, not manufacturers. 
Nevertheless, here are some ways Alibaba ensures that sellers or buyers get scammed by fraudsters or resellers:
Trade Assurance is a security policy where buyers can purchase products tension-free and use the money-back guarantee if unsatisfied with the product quality or shipping methods. You can even look for Gold suppliers specially marked for their premium quality products. 
Verification badge- it is not necessary that every legit supplier has a Gold badge. However, to ensure the authenticity of a manufacturer, they must g through several stages, and with each step, they get a verification badge. Based on this achievement, sellers can judge the supplier's authorization. 
Direct communication- Alibaba enables direct communication between the Amazon seller and Alibaba suppliers to eliminate scammers. Using this method cleverly, you should ask for business licenses, contact information, and supplier verification.
Anti-Fraud Programs- Alibaba also offers anti-fraud programs for buyers scammed by a fraudster on their sites. If you ever come across a scammer, you must report it to Alibaba's support team, who will take care of it. 
Potential Risks and How to Avoid Them
Even though Alibaba ensures that innocent buyers must be scammed, there can be certain loopholes through which your money goes away. So to avoid such risks, you must first identify them. 
| | |
| --- | --- |
| Risks  | How do you avoid them? |
| Fraud suppliers  | Instead of wasting time on standard suppliers and putting yourself at risk, go for certified Gold suppliers. |
| Low-quality products  | The standard and quality of products differ in all countries, so it is always safer to call for some samples and test them before placing the order. |
| Miscommunication  | Due to the international connection, there might be a language barrier between you and the supplier, so always confirm with the supplier whether they understood your message or not.  |
| Online transactions  | Online transactions have a potential risk of hacking bank accounts. You might lose your money to a scammer. So before processing any payment, you must carefully verify the supplier's details.   |
| Vague quotations  | Always keenly observe the quotation given by a supplier. An authentic supplier will always give you a detailed quote, whereas fraudsters might just give to a hefty sum for your order.  |
Related Read:
Wrapping Up! Sell Alibaba Products on Amazon
And that's a wrap from us. Even though many articles might state the severe risks of selling Alibaba products on Amazon, it is not as bad as they show it. Alibaba is an e-commerce website that makes you deal with faceless businesses. 
However, just by being careful, you can efficiently run a successful Amazon store by sourcing products from Alibaba. All you need is a straightforward and sharp strategy which, thanks to us, you have now.
We hope this article helped you learn how to sell Alibaba products on Amazon. If you would like more such articles on our website, please let us know in the comments section below!
FAQs
Does Alibaba have a refund policy?
If you make a purchase and are unsatisfied, you can ask for a refund within the first 30 days of the delivery. Alibaba has a 30-day money-back guarantee under which it provides a rebate to buyers.
Which is the safest payment method on Alibaba?
The trade assurance offered by Alibaba is the safest mode of payment. Trade assurance is an escrow service originated by Alibaba. 
Does Amazon Charge fees for creating a seller account?
Yes, Amazon charges a fee amount of $39.99 to create a professional seller's account on the e-commerce website.